Climbing in the Serra de Tramuntana
The exciting sport of climbing is becoming an activity which is gaining a lot of popularity in Mallorca, as other sports such as hiking, cycling or tennis. This is mainly due to the immense sensations that this sport gives to the people who practise it, and also to the fact that the island stands out for having a perfect climate, with many sunny days with blue skies and of course, endless limestone rock walls of all possible dimensions, shapes and locations. The perfect combination for all those who love climbing, whether with or without experience.
I need to bring:
Climbing shoes (we can provide them), comfortable clothing to climb and water.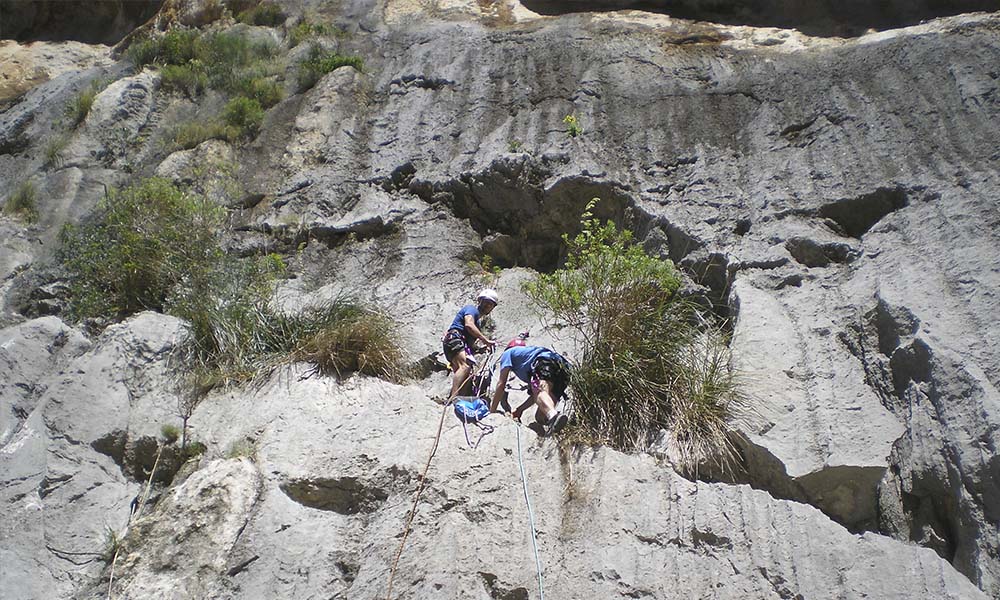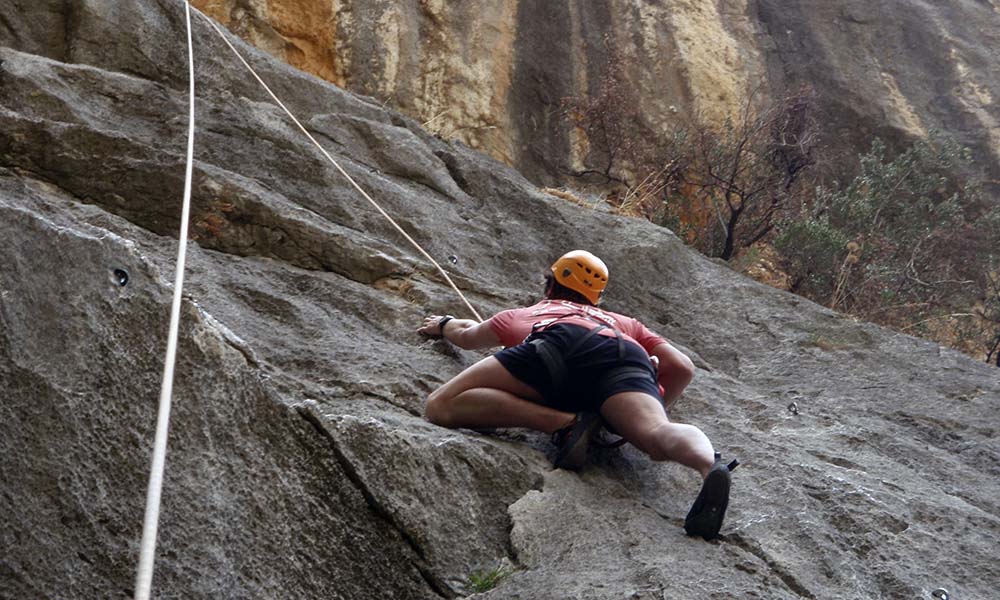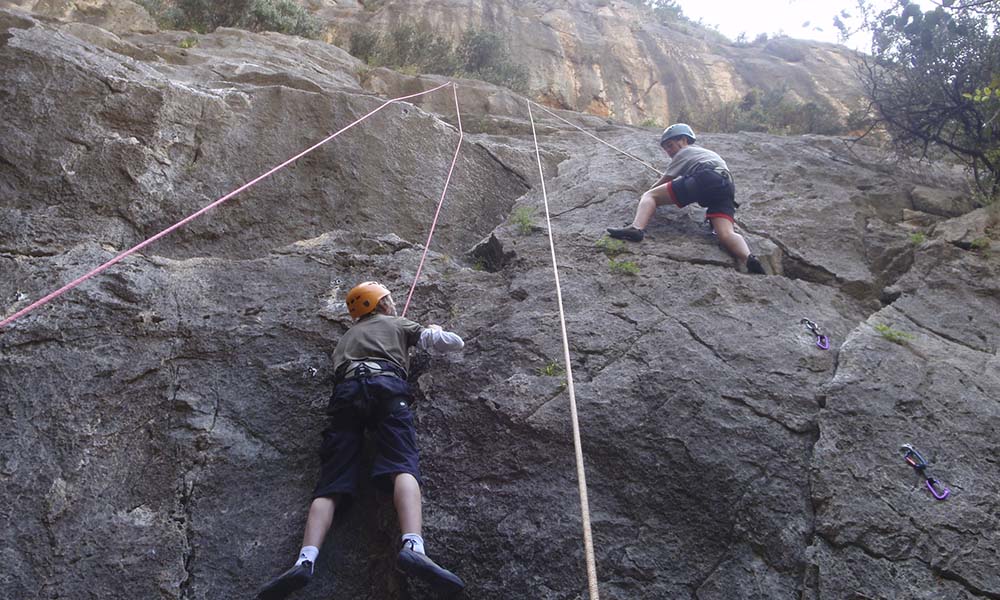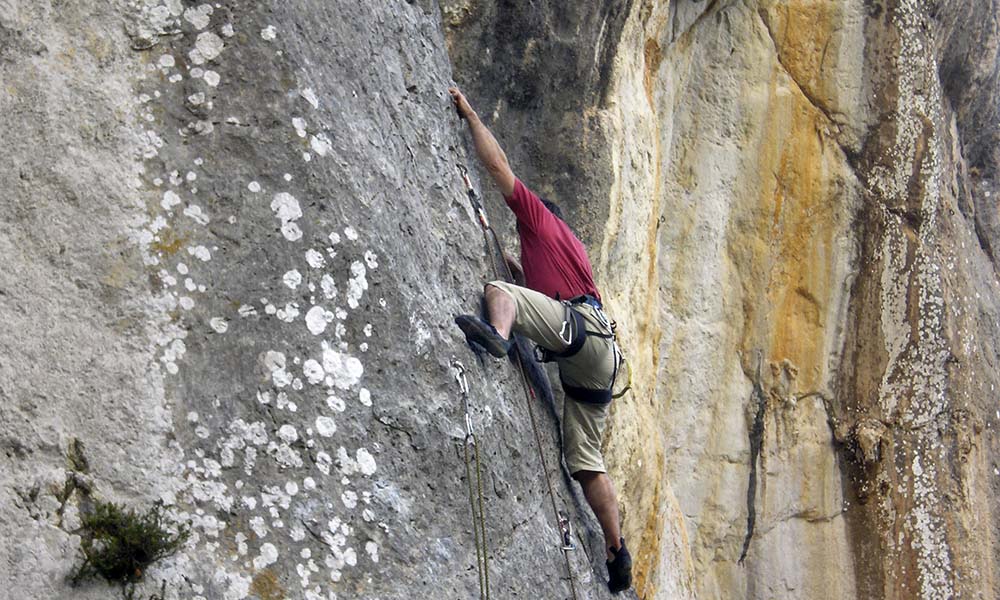 Family climbing or improvement
Different areas available in the whole island
Sport rock climbing is deeply practised in the island of Mallorca. There are many local fans of all ages, who practice this sport every weekend in the many areas that the island treasures. MallorcAlpina solves all the logistics and security for all those who want to try the touch of the rock for first time, or who want to improve or simply practice the climbing technique at an easy level of difficulty. To do this, you will visit climbing areas with initiation routes or with a maximum degree of difficulty that will not exceed VIº and 30m in height.
From 1 to 5 people, from 75,00€ / person 
Difficulty Without previous experience
Duration: 3.5h
Schedule: Morning and afternoon. Sample departures, 9 and 16h
Availability: All year round, according meteorology
Classic o Sportive Big Wall
Different lenghts and difficulties are available
Sportive wall or multi-pitch climbing can be found in Mallorca mainly in Sa Gubia, a beautiful climbing area in the municipality of Bunyola. The environment is composed of an exceptional hidden cirque of limestone rock and vertical or overhanging walls, which exceed the 200m in height with spectacular routes starting from the Vº grade of difficulty.
For the lovers of classic climbing (with not equipped walls), the Serra de Tramuntana offers us beautiful routes on large walls, opened in the 60s and 70s by the local climbers. L'Aresta de Ponent (400m) in the Cornador Petit or s'Agulla des Frare and the direct one in the Puig Major massif, are good examples.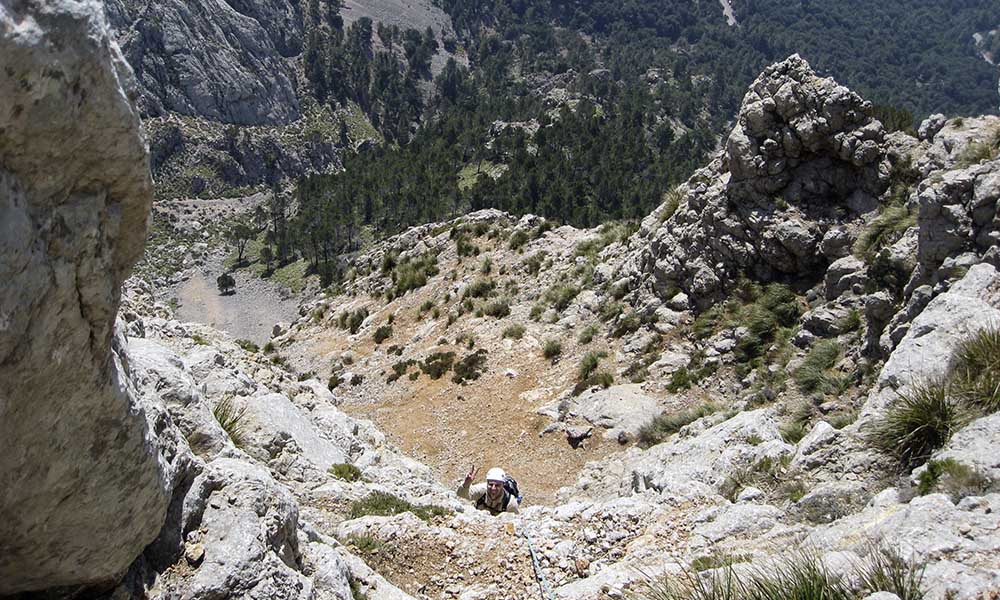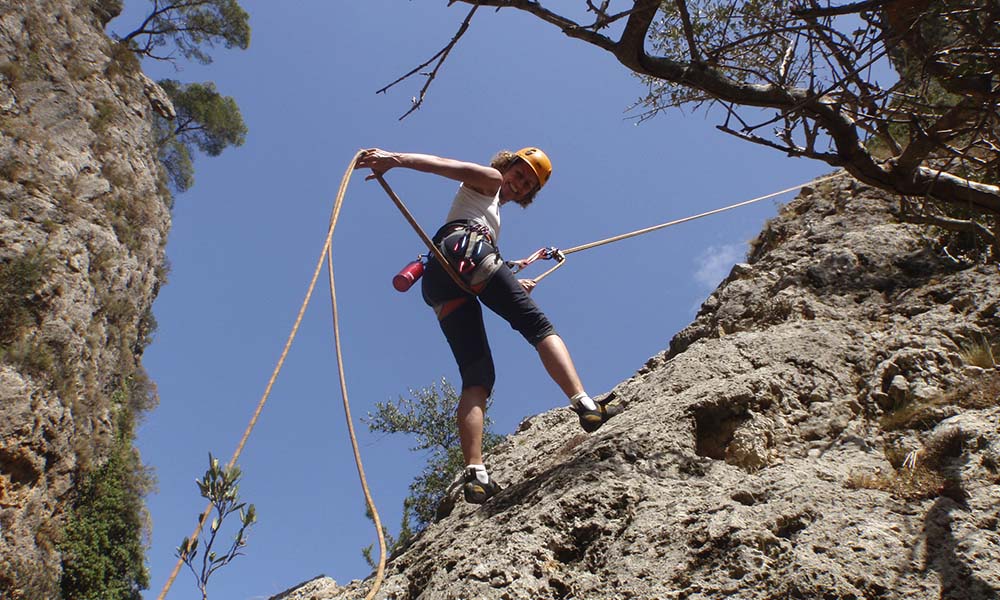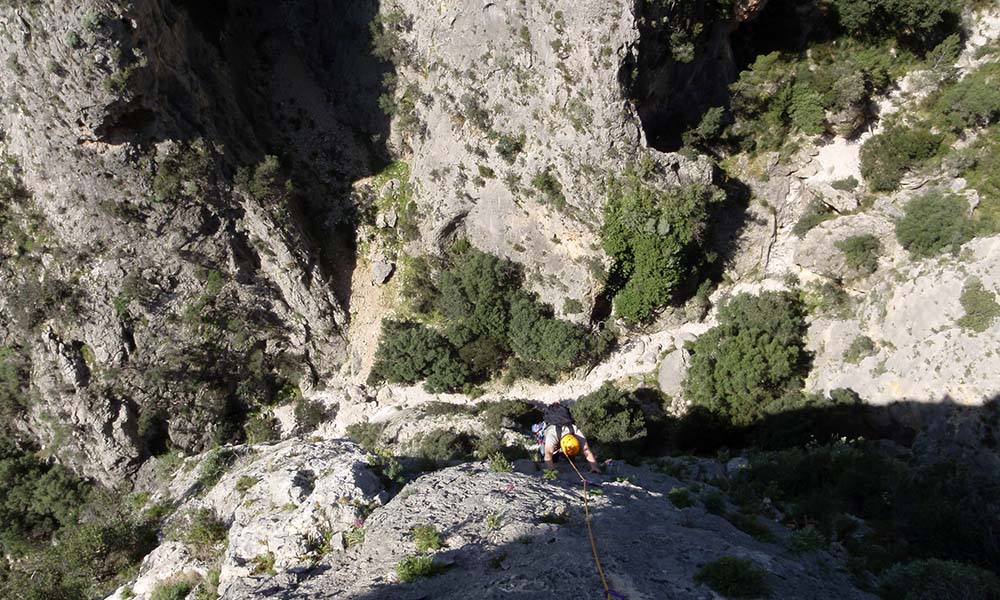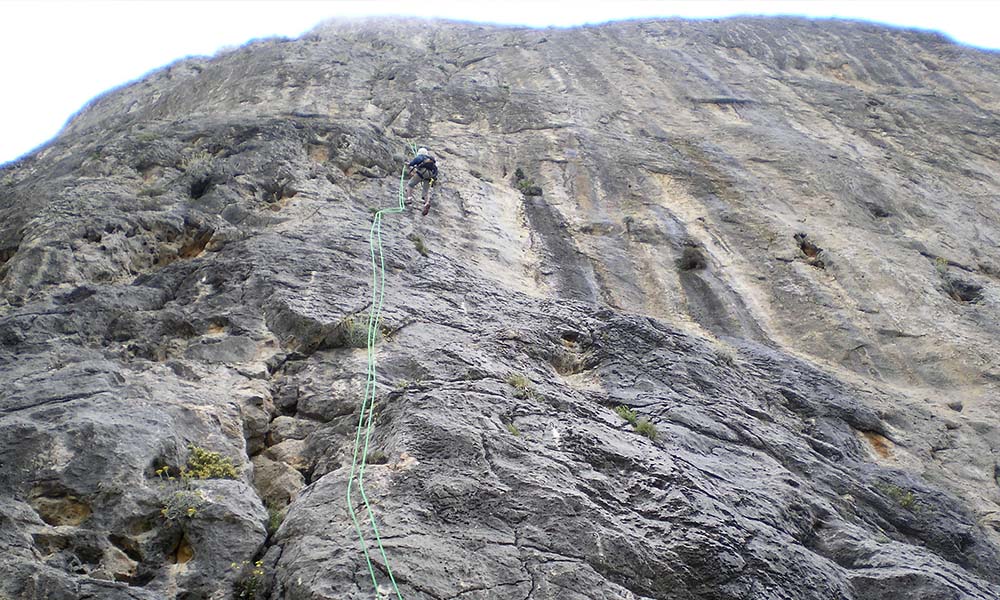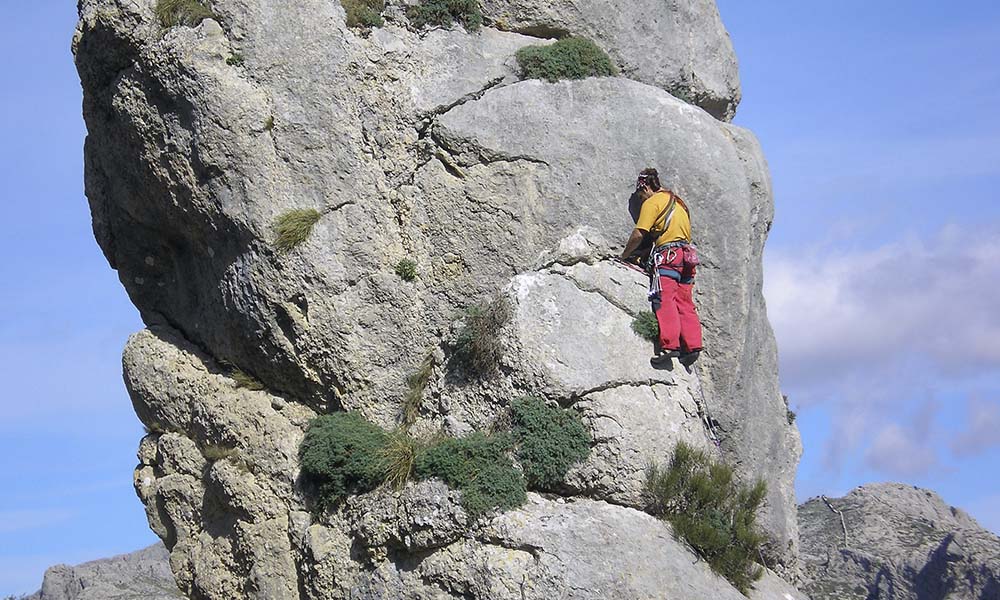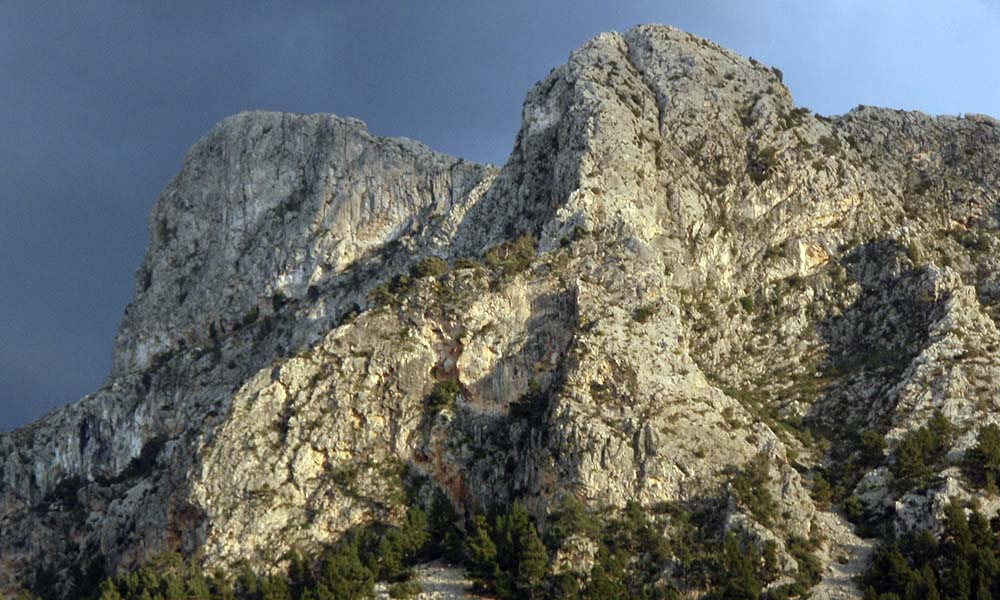 1 person 275,00€/ 2 people 300,00€
Difficulty With previous experience
Duration: Between 3 and 5h
Schedule: Mornings. Sample departure, 8.00h
Availability: From september to june, according to meteorology
Check our other adventures!