Not so long ago, the villages of the Serra de Tramuntana were communicated only through an extensive network of mule tracks, and many of them had their origin in the medieval age. It was not until the middle of the 19th century that the first carriage roads began to be built. In this rural scenario, the "traginers" (muleteers with mules) were the clear protagonists on the mule tracks (roads that could not be used by cars, just mules), carrying out the hard and low-paid task of transporting absolutely everything to the whole Serra, from the distant conquest of Jaime I in the 13th century, until the middle of the 20th century, when their work ended with the boom of the tourism. The Sóller muleteers were among the most famous on the island, some of them being, without knowing it, the first mountain guides in the Spanish territory, as by the end of the 19th century they accompanied-guided the first British tourists, to the top of Puig Major.
Medieval paths in the Serra de Tramuntana, Mallorca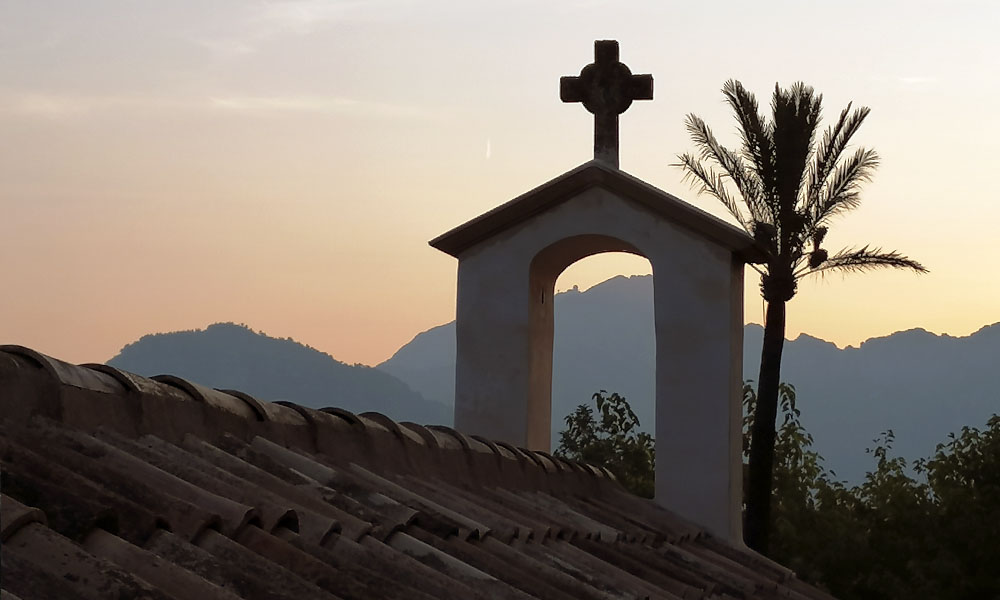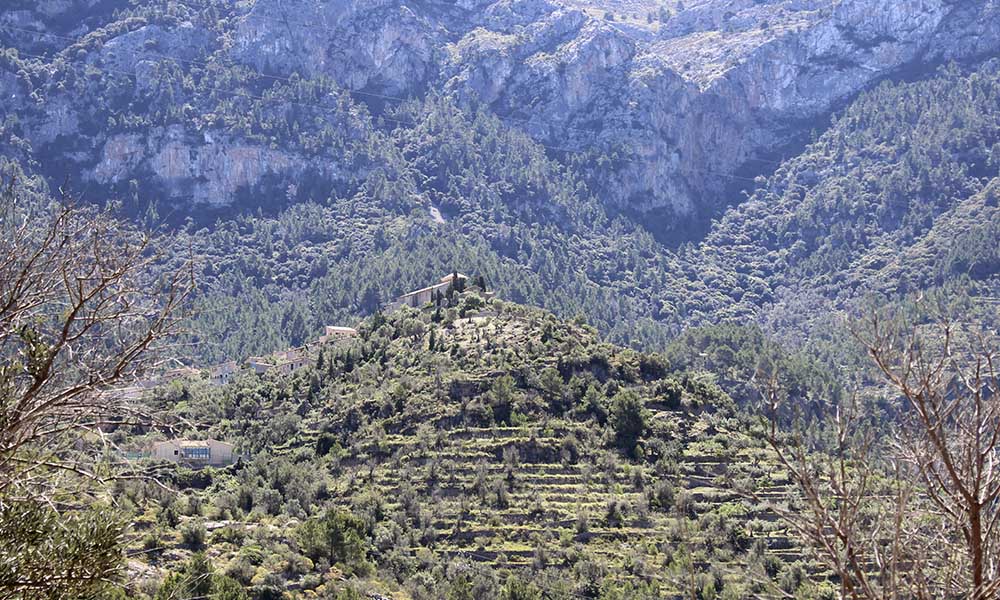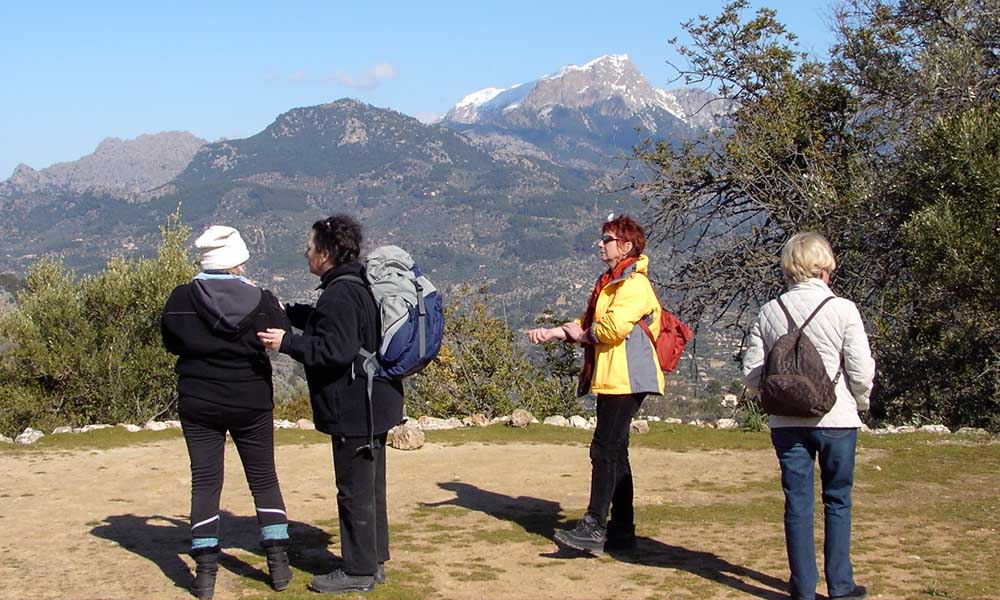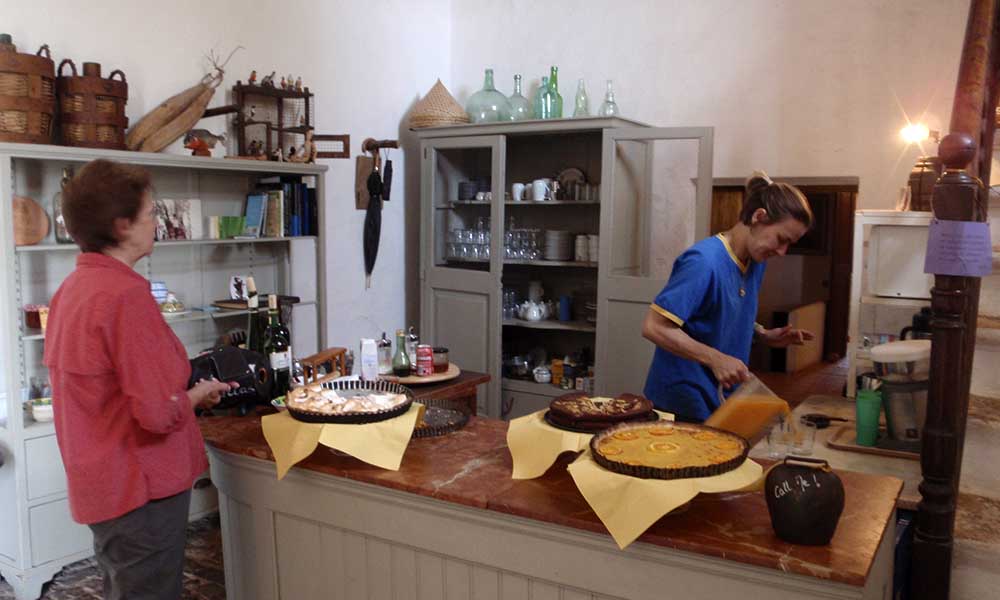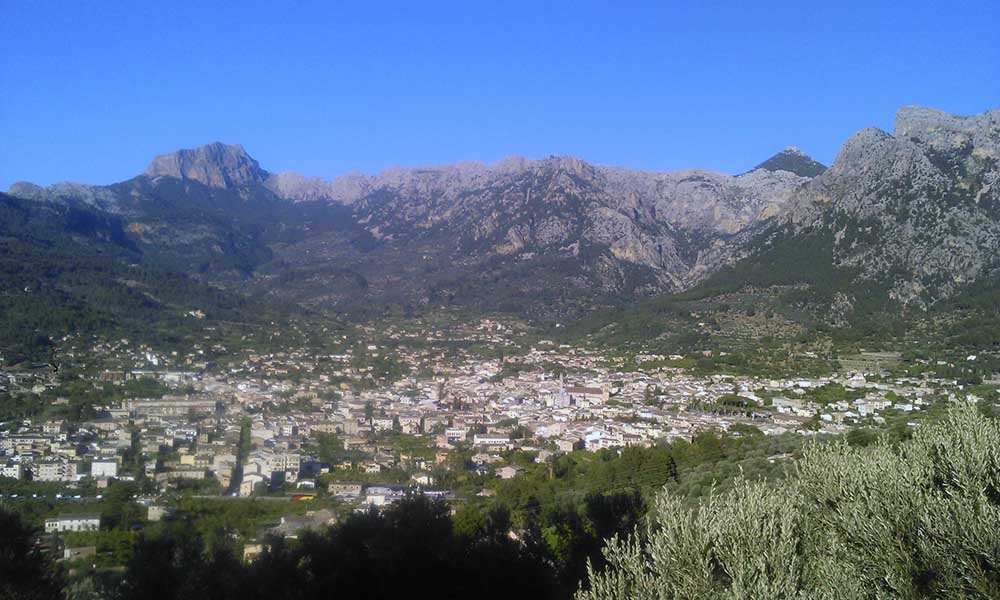 Hiking in Sóller and Deià through medieval paths
Linear panoramic route that begins in the city of Sóller, the capital of the Serra de Tramuntana. Following up the Rocafort path, with remarkable cobblestones and fantastic views of the valley, in approximately 45min we will find the Camí de Castelló in one of its many intersections. The Camí de Castelló is known as one of the most important Royal roads in the Sóller valley (public paths that communicated two villages in the Medieval Age). From this point, the itinerary describes a long undulating diagonal that crosses one after another the parcels of the millenary olive grove, first above the Sóller valley and continuing on top until the bay of Deià. You will visit places as interesting as the Castelló oratory (the largest mountain chapel in the sierra), the Son Mico finca (where you will be able to taste a local orange juice with a delicious portion of homemade cake) or the Son Coll finca, from the 13th century. We will finish the excursion in an spectacular postcard scenario formed by the Teix mountain and it skirts where, in our opinion, lies the most beautiful town in the mountains, the picturesque town of Deià.
From 1 to 8 people, from 50,00€/person
Difficulty Easy–Moderated
Distance and unevenness: 10km and 400m
Duration: 3,5h
Schedule: Mornings and afternoons. Sample departures, 10 and 16h
Availability: All year round
Hiking in Sóller and Fornalutx through medieval paths
The deep depression of the Sóller valley, with an area of 50Km2, forms a huge amphitheater that culminates in peaks that exceed 1000m. At the bottom of the fertile valley, the villages of Sóller and Fornalutx harmonize the spectacular scenery, with their famous orange and lemon tree groves. The circular itinerary starts and ends in the city of Sóller, and takes you through old cobbled horseshoe paths, in the lower part of the valley, through the mountain olive groves located in both Sóller and Fornalutx. Undoubtedly, a circuit with spectacular views of the valley, where you can visit sa Capelleta (a graceful chapel that emulates the modernist facade of the church of Sant Bartomeu in Sóller), the mountain village of Fornalutx, with its beautiful stepped streets decorated with flowers (it is considered one of the most beautiful villages in Spain) and the small Muslim village of Berabassí (which preserves a 16th century defense tower and a water mill which is no longer used)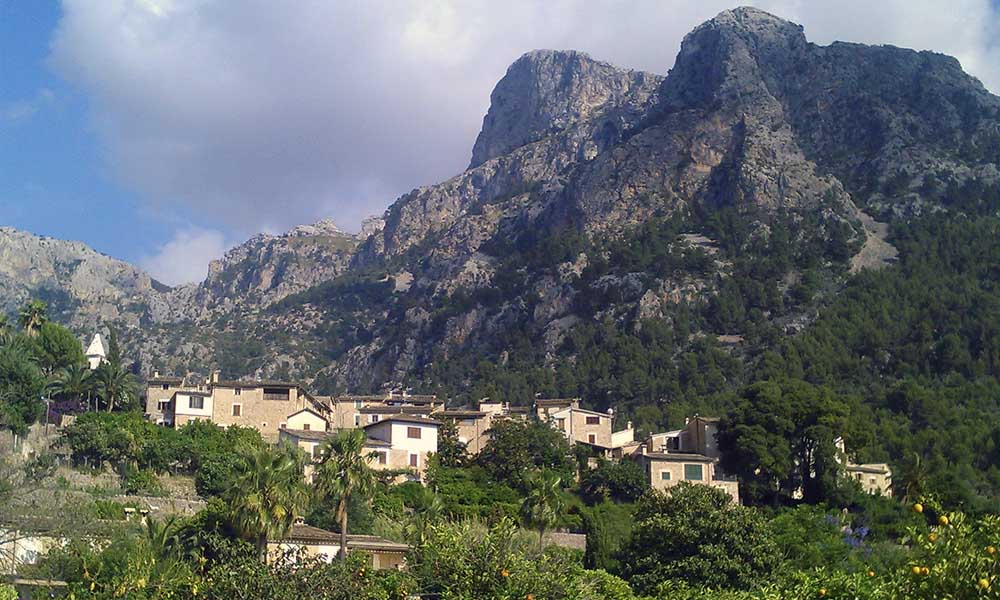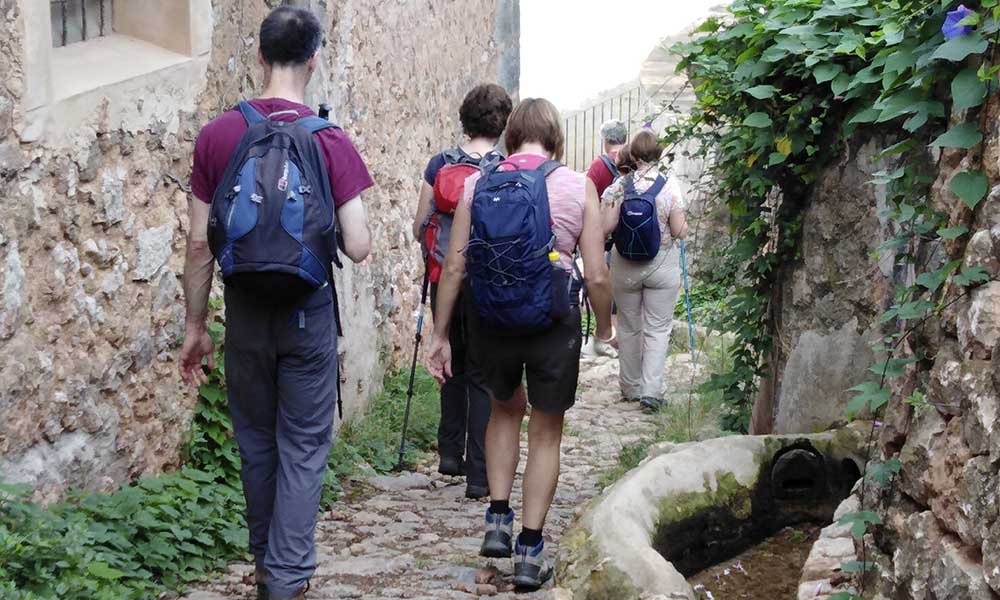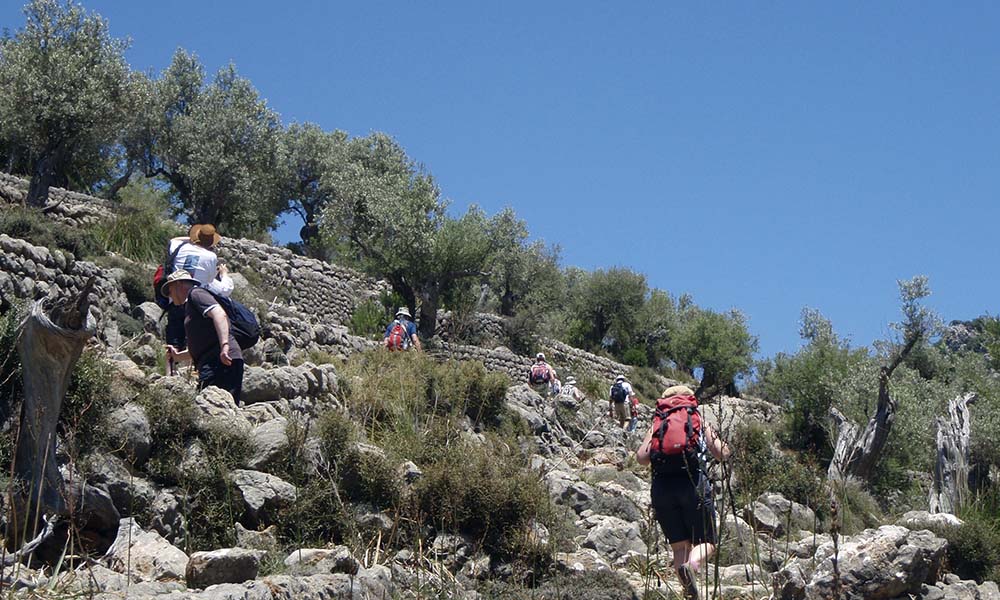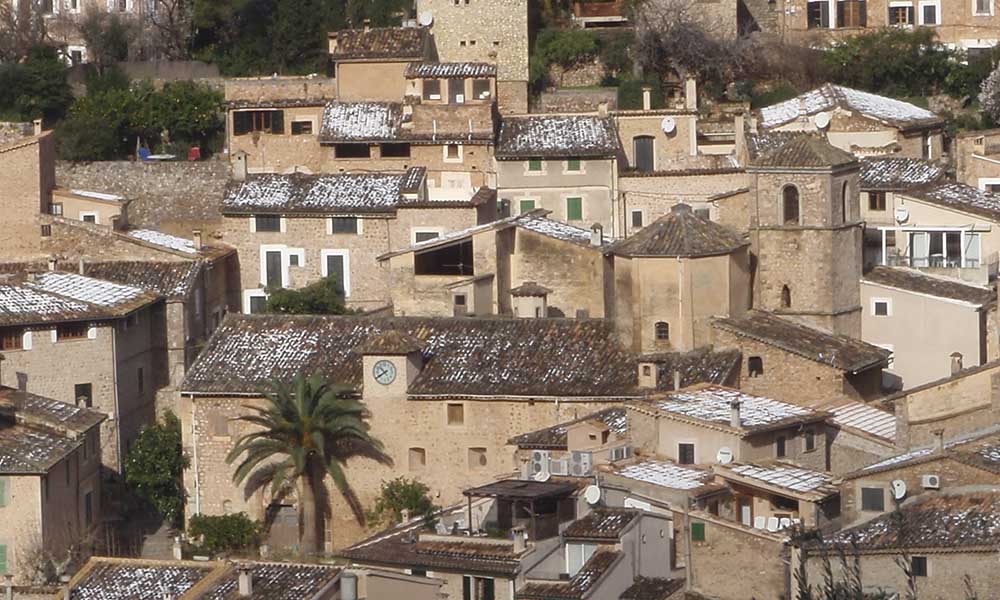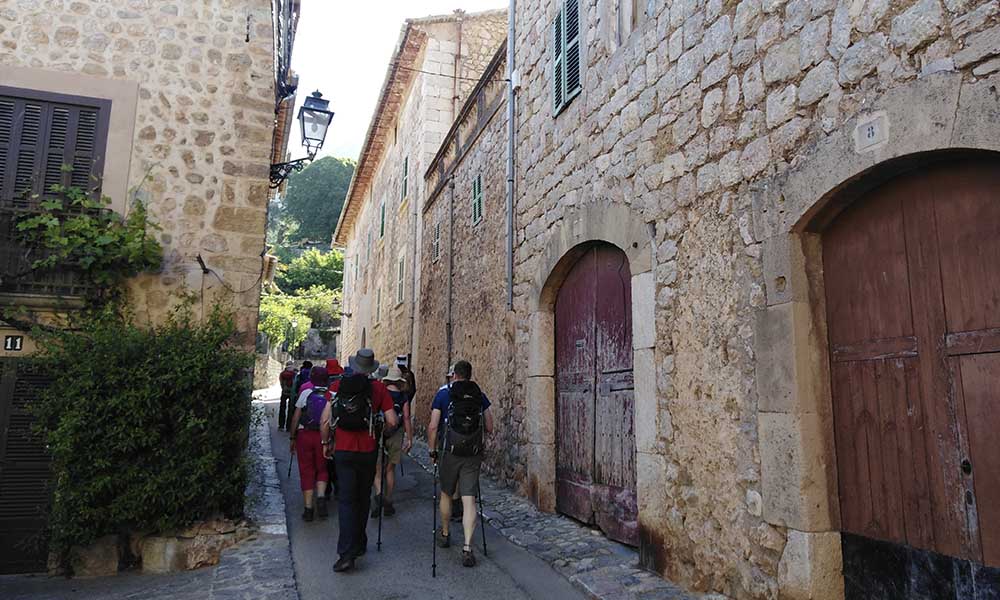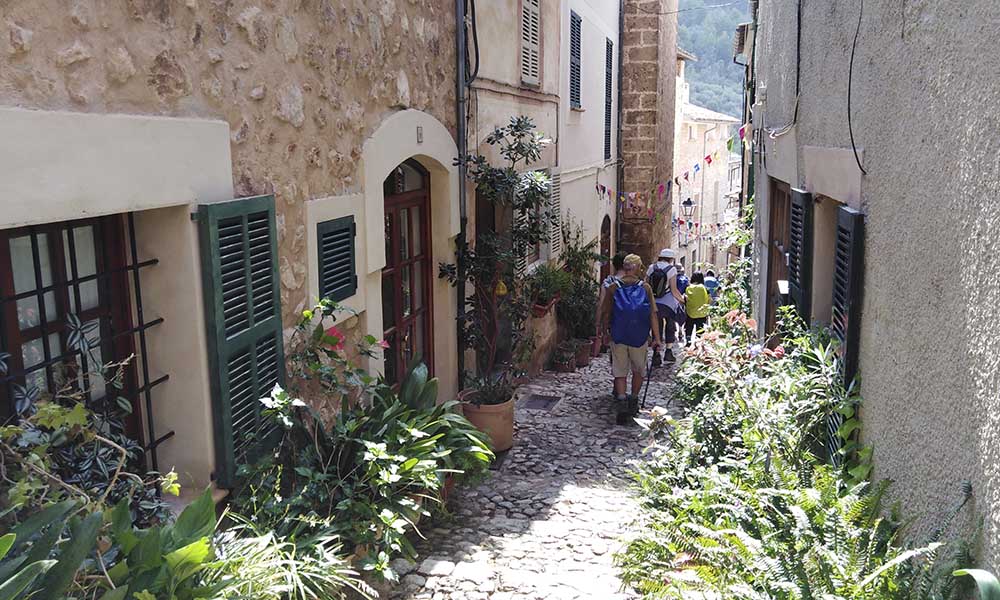 From 1 to 8 people, from 50,00€/person
Difficulty Easy
Distance and unevenness: 6km and 250m
Duration: 2,5h
Schedule: Mornings and afternoons. Sample departures, 10 y 16h
Availability: All year round
Check our other hiking routes