Overview of the forest paths
One of the many singularities that the Serra de Tramuntana has, are the beautiful and extensive evergreen forests that stain the colour the Sierra in green throughout the year. Covering approximately 34% of the territory of the Sierra, the holm oak (Quercus ilex) together with the pine forest (Pinus halepensis) are two clear examples of sclerophyllous trees, used to the dry summer period of the Mediterranean climate. For centuries, the use of the forest on the island of Mallorca has been very intense, proof of this, are the many vestiges of the coal industry and the lime kilns associated with the combustion of firewood, which are spread from the sea level up to one thousand meters level. Thanks to the good environmental management of these companies, already extinct in the sixties of the last century, we can today enjoy large areas of forest as in few other islands in the Mediterranean.
Hiking through the forest paths of the Serra de Tramuntana, Mallorca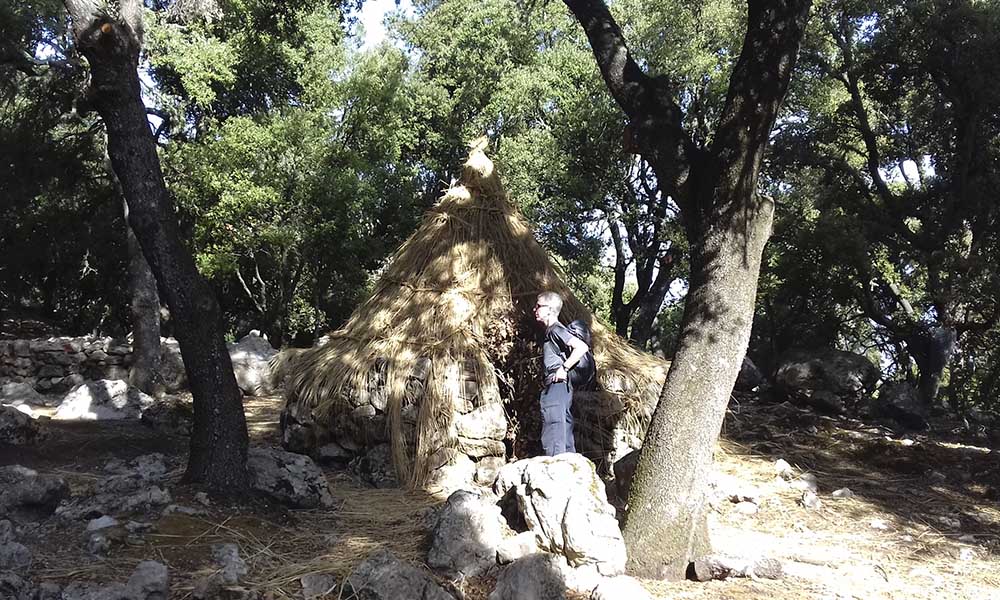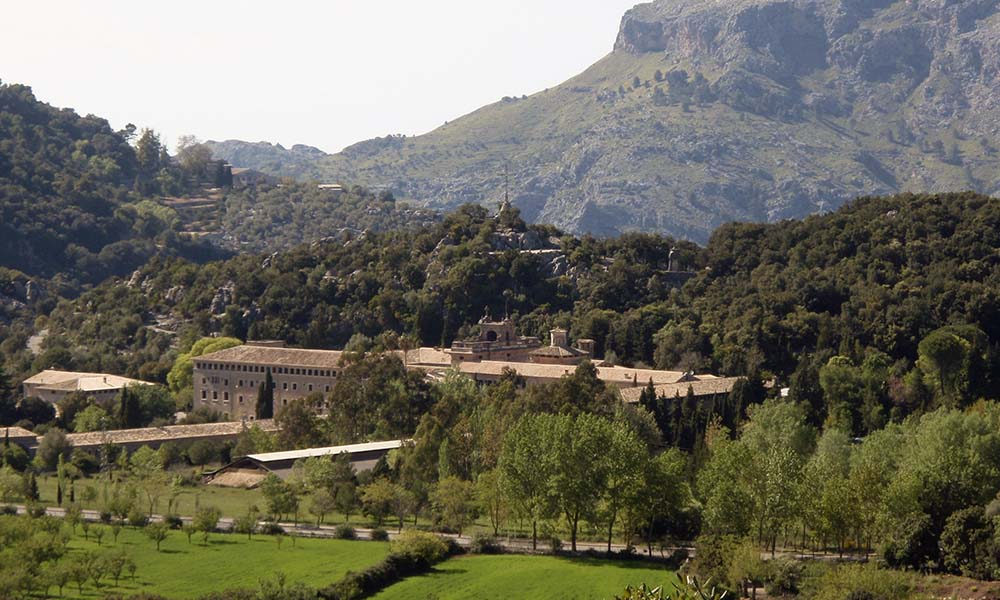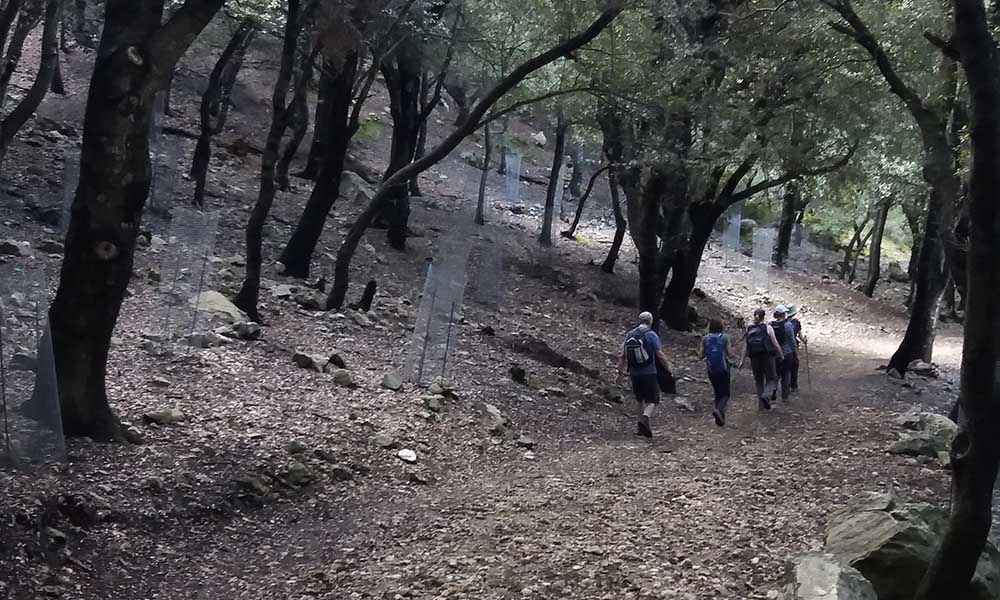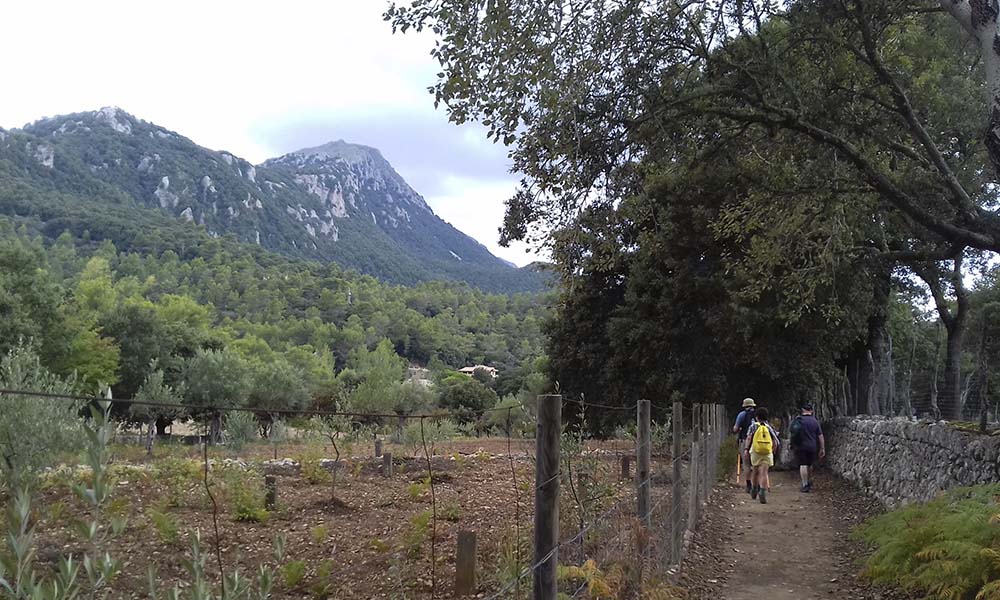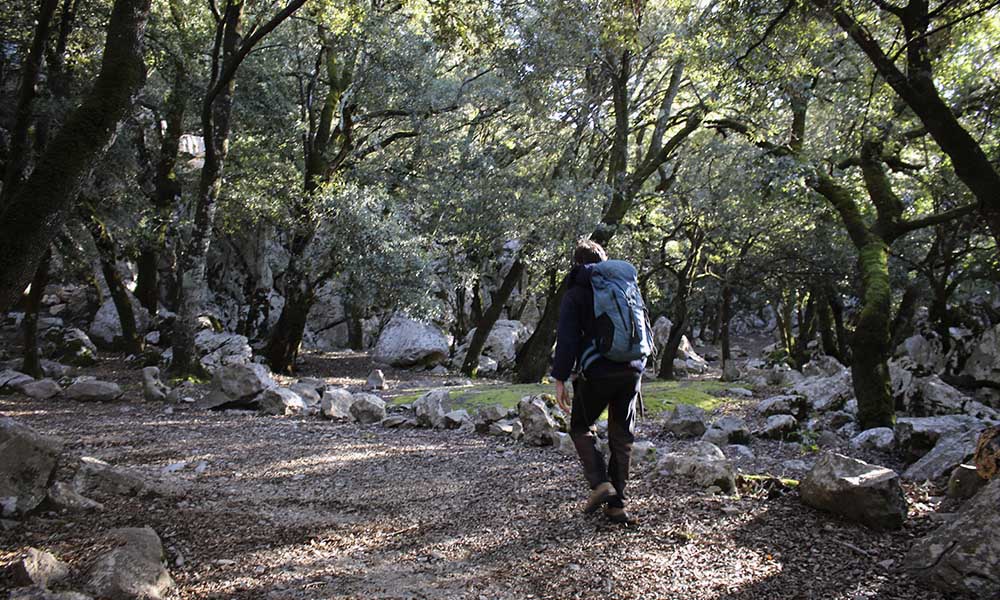 Turn around the Binifaldó mountain
Magical route on the paths through the Escorca forest
Circular route that starts and ends in the Lluc sanctuary (490m), the main pilgrimage center of the Balearic Islands as it treasures one of the few black virgins of Catholicism, "sa verge de Lluc". The itinerary traces a masterful circumference around the Binifaldó hill (837m) with a varied scenery and impressive views of the great massifs of the mountain range. Among all this, it is worth highlighting the magical forest of Lluc and its high stone needles of limestone formations as diverse as "es camell", which exceed by many meters the great oaks and make such an extraordinary walk.
An excursion so extraordinary that charms!
From 1 to 8 people, from 50,00€/person
Difficulty Easy–Moderated
Distance and unevenness: 12km and 280m
Duration: 4h
Schedule: Mornings and afteroons. Sample departures, 10 and 16h
Availability: All year round
Awesome route on the paths through the forest of Esporles and Banyalbufar
Linear route, which begins in Esporles and ends in the coastal town of Banyalbufar. The construction of houses with limestone from nearby quarries in both towns is a clear example of the traditional architecture that characterizes the towns of the Serra de Tramuntana. This excursion immerses you from the beginning in the forest, which accompanies you for a while, with the relaxing noise of the water coming from the Sant Pere torrent. Soon you will realize that the forest changes its protagonist to enter the dense holm oak grove, which, like an open-air ethnographic museum, increases its value with innumerable vestiges of the coal and lime industry. Different windows break into the path, through the dense foliage of the forest, with wonderful views of the north coast. We end up in  the village of Banyalbufar, a fantasy town, which still preserves the hydraulic engineering of the times of Islam, which waters its old terraces full of vineyards, of the fine variety of white Malvasia grape.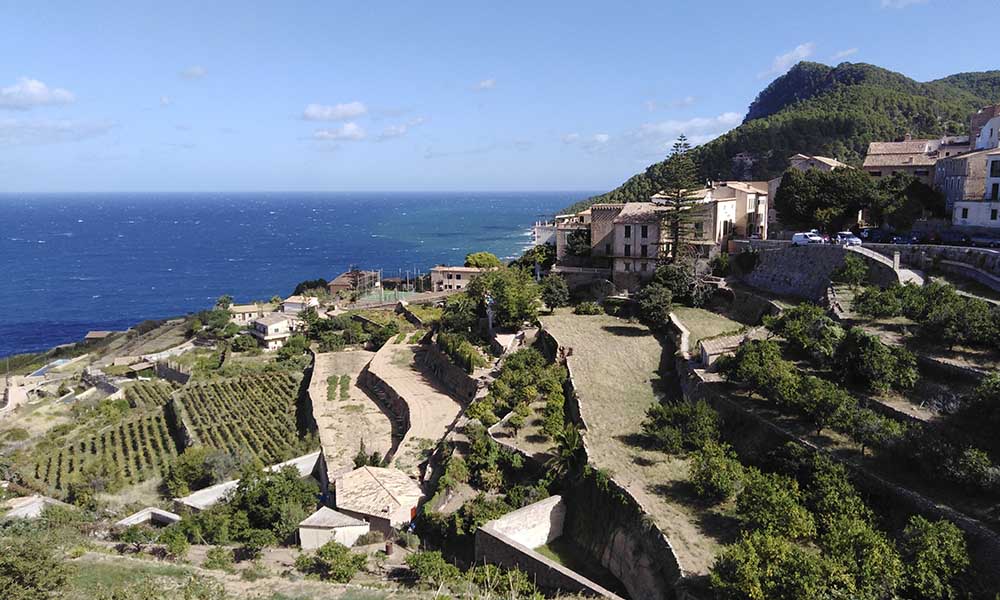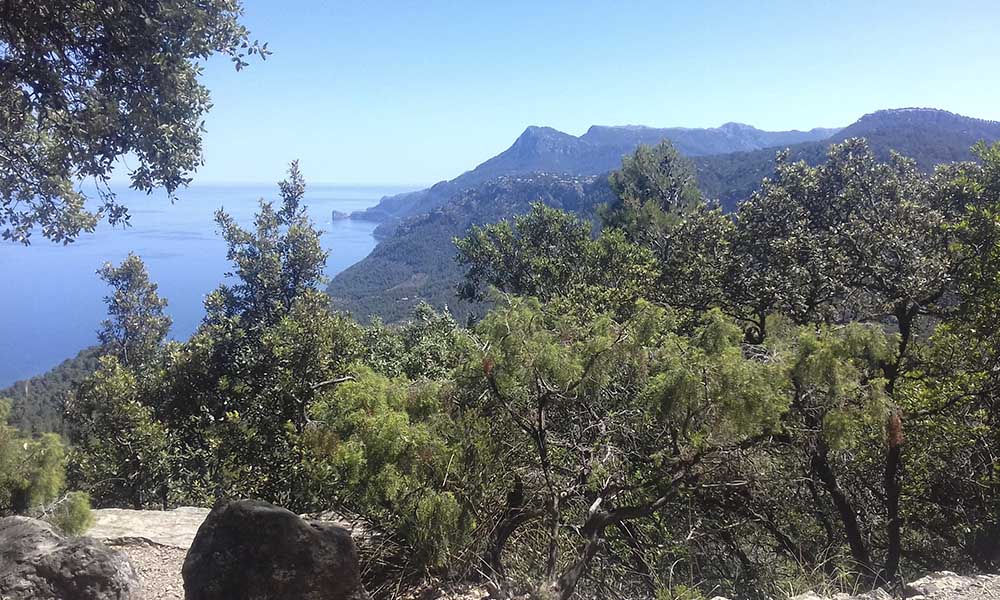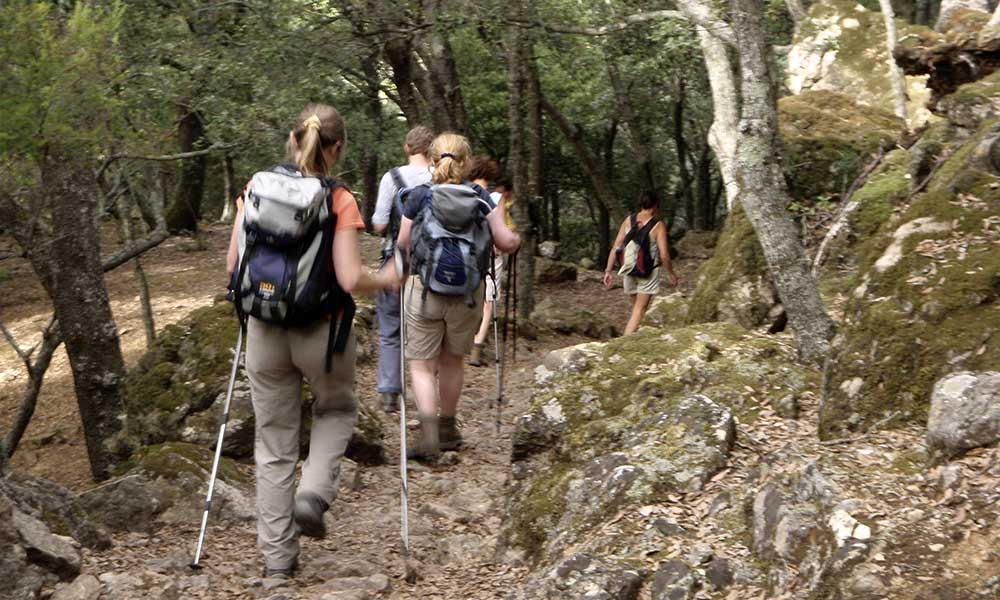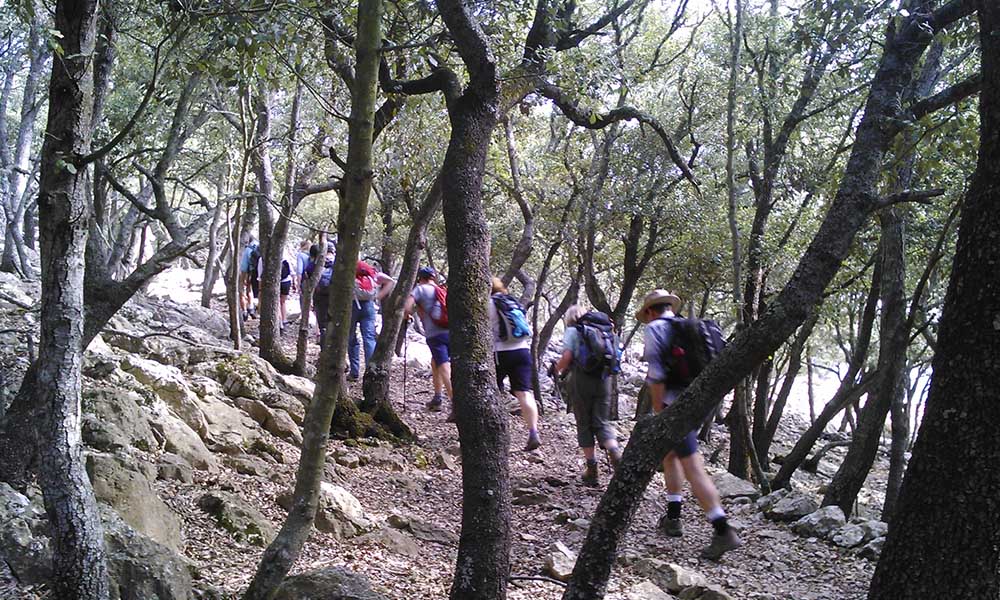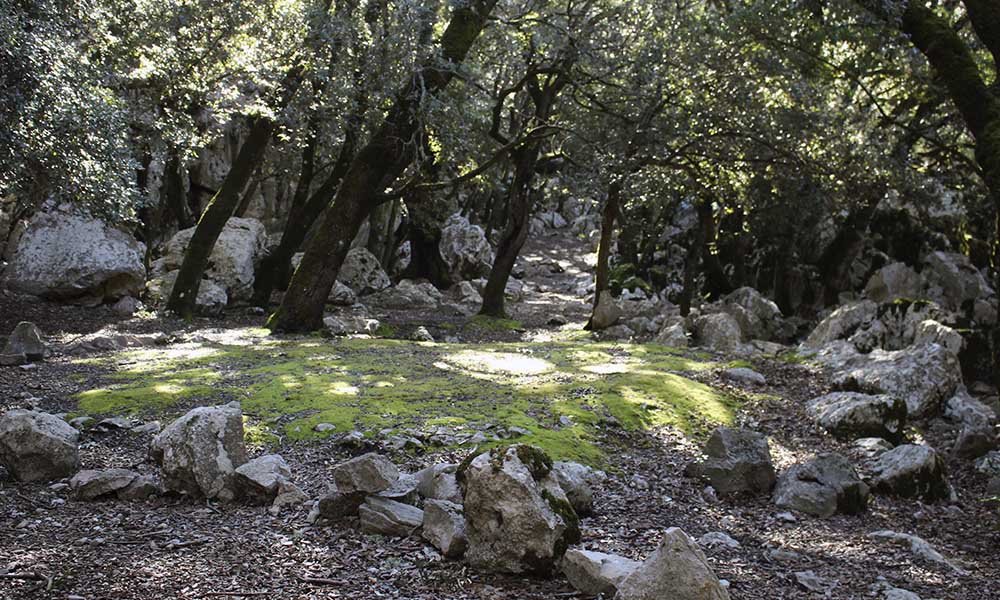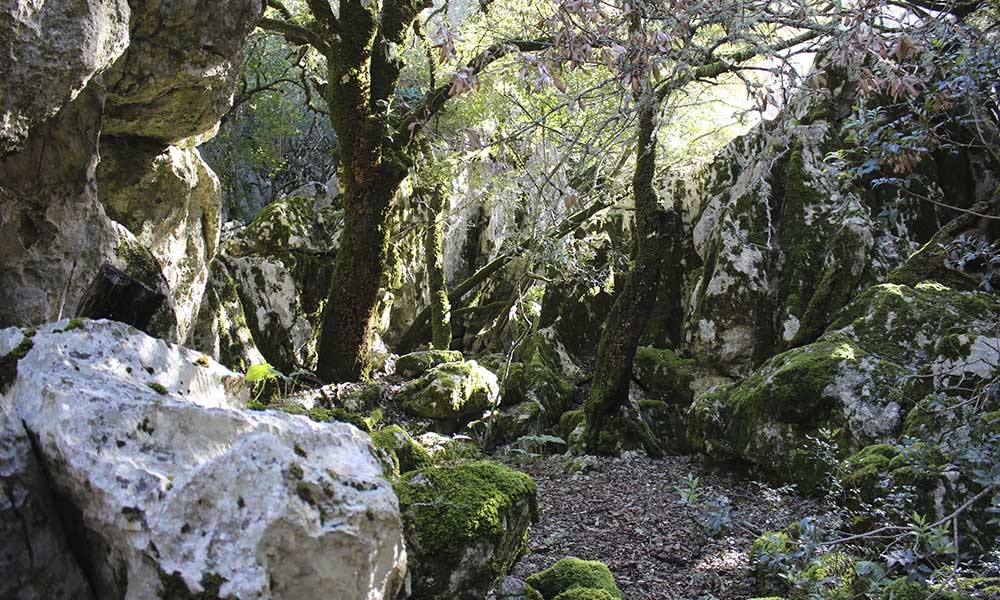 From 1 to 8 people, from 50,00€/person
Difficulty Easy
Distance and unevenness: 8km and 300m
Duration: 3h
Schedules: Mornings and afternoons. Sample departures: 10 and 16h
Availability: All year round
Check our other hiking routes: